New Pool Construction –
Pools Built Better
Serving South Florida since 1986
Cliff's Pools and Patios is a full-service pool remodeling and patio remodeling company based in South Florida. We're fully licensed and insured, and have served our community for over Since 1986.
Cliff's Pools and Patios is devoted to actualizing your dream  pool  and patio while keeping it affordable. Cliff, the owner and contractor, is a hard working father of 5 and has been in the service business for over Since 1986. His expert eye and wealth of knowledge in the industry speaks for itself as he oversees every job personally and sees them through to a timely and spectacular finish.
THE QUEST FOR "THE BLUEST
LOOKING POOL WATER"
For many years, pool surface manufacturers have provided full-service for pool remodeling and patio remodeling, made custom pool surfaces intended to enhance the "Bluing Effect" of pool water in order to create a much more inviting water illusion. Typically, this is accomplished by adding blue pigment into the plaster. Though very effective in terms of "Bluing Effect" verses white plaster pool finishes, all pool surfaces with pigment are very susceptible to fading, bleaching out and dynamic shade variations over time.
Watch The Cliff's Pools Commercial!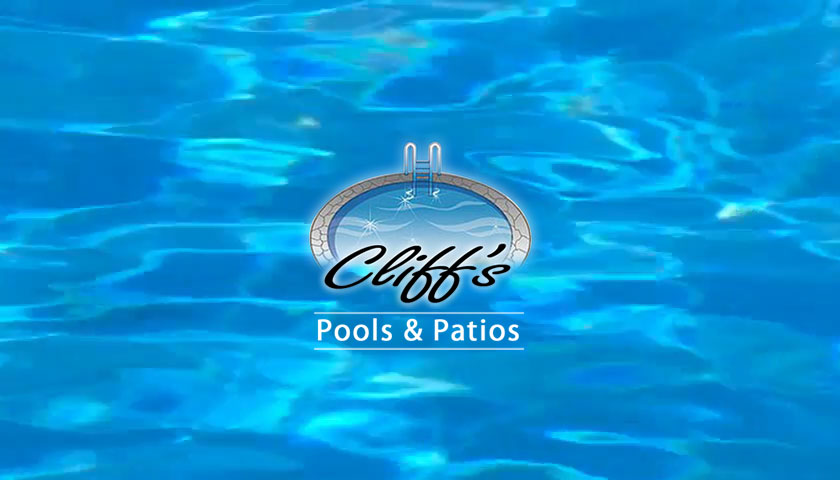 Cliff's Pool's has been featured in & on:
WPLG Local 10
Sun Sentinel
Florida Design Magazine
City & Shore Magazine
The Home Mag
Exclusive Home Guides
and more!
1,000's of Satisfied Customers Since 1986